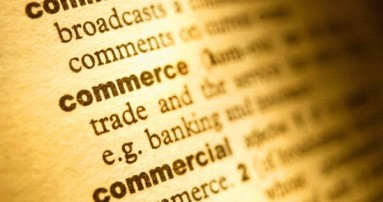 Advertising Glossary
February 8, 2012
An advertising glossary and list of marketing terms for a variety of topics including brand advertising, direct response advertising, customer acquisition, web media, and more.
– A –
---
ADVERTISING AGENCY
A service organization that delivers one or more of the following services, in return for fees or commissions: product analysis, market strategy, creative development, multimedia production, media planning, buying and/or analysis and supply chain management advice.
AD ALLOWABLE
A financial metric that is determined to be the highest cost per order that is allowed such that a product can make a minimum profit. Roughly defined as the gross profit per unit, minus all direct selling expenses, excluding media purchases.
ADJACENCY
Advertisement time bought next to, or within a specific media program that best addresses the advertiser's target market.
AFFIDAVIT
A legal document provided by a media outlet that presents the media buyer with data that confirms and compares their original media request, with the actual times the advertisements ran, with the exact prices paid for each placement.
AFFILIATE
Any multimedia provider that is compensated financially for re-distributing either locally, online, or by other means national programs for a network. (For Example, ABC, CBS, NBC).
AIRING
The showing of an advertisement, infomercial or announcement at a specific time, on a specific channel.
AIRTIME
The time, in between programming that a network or other media outlet makes available for advertising placements.
AREA OF DOMINANT INFLUENCE
A proprietary geographic segmentation, defined by the company Arbitron. Every county in the United States is designated to one specific household type, that best describes the majority of households and their television viewing habits.
AVAIL
A specific piece of airtime available for purchase by advertisers.
AVERAGE TAKE
A customer metric that quantifies the average number of ongoing orders a customer makes, once they enter a continuity program. For example, a consumer who purchases an iced tea making kit, may opt in to a "tea of the month" club, and continue that program for 18 months. The average take in this case is 18.
– B –
---
BACK END
A term that corresponds with all additional sales, following an initial direct sale through an infomercial or a short-form direct response commercial. Historically, back end sales can account for 15 to 60% of direct product sales. Back end sales are accomplished through upsells, outbound telemarketing, direct mail, continuity programs and catalog mailings.
BAD DEBT
An accounting concept used to describe the sum of all outstanding debt incurred due to unpaid bills, bad checks, or unauthorized credit card transactions.
BEAUTY SHOTS
A creative production method that highlights the attractiveness of a product, its packaging, and the desirability of its use.
BILLBOARD
A slate presentation, or presentations following a call to action that includes the price of the product, information about shipping, and shipping cost, and response information like a 1-800 phone number, website, or retail location.
BONUS
A desirable, additional item of value or service offered with the original direct product or service.
BOOK/BOOKED
A term that refers to having purchased media.
BORDER MARKET
A geographic segmentation proprietary to Nielsen, where broadcast signals and orders spill over into another country. Examples of these markets include Detroit, Buffalo and San Diego.
B-ROLL
Camera footage captured to provide a variation of location and scene, blended with a host or spokesperson to provide context for the narration, and to increase a viewer's level of interest.
– C –
---
CALL TO ACTION (CTA)
Typically referred to by the acronym "CTA," it is the portion of an ad that prompts consumers in contact with the advertisement to purchase, respond, or perform the desired action as defined by the marketer.
CAMPAIGN
The term that encompases a product or services overall advertising and marketing plan from formulation to execution.
CLEARANCE
A media buying metric representing the ratio of media requested in dollars to the media that actually airs in dollars. For example if a buyer asks a media outlet to place $50,000 of short form media in one week, and only $25,000 airs, the clearance is 50%.
CLUTTER
A brand advertising term that describes the problem of multiple commercials in one TV break. Commercial breaks can be as long as four minutes, making any one individual commercial difficult to remember.
COLOR CORRECTION
A film editing process that is used to improve the appearance of film, for example, managing certain lighting aspects. It is also used to conform multiple filmstocks to a uniform look and feel.
COMPARABLES
A product or service that has been aired in a similar time slot and that appeals to a similar demographic. Often used as a benchmark for new products, or as a guiding reference on performance expectations for a product or service.
COMPOSITION
A term that refers to the demographic and psychographic make-up of a specific market segment.
CONTINUING MEDIA
Media that has been identified as consistently profitable by advertisers and direct marketers, and therefore is rebooked continually.
CONTINUITY PROGRAM
A product program that is designed to provide ongoing services to consumers, in a regular and repeatable fashion. This type of program works well with any product that is consumed, requires refills, or in some cases media like music, magazines and books.
COPY
An advertising term used by agencies and their respective creative counterparts that refers specifically to the written script of an ad. The person responsible for the development and delivery of this creative element is known as a copywriter (or interchangeably as the scriptwriter).
COST OF GOODS
A financial management term that reflects the total cost of manufacturing a product or delivering a service.
COST PER ORDER (CPO)
A financial metric of capital spent on advertising or marketing of a product that ends with a sale. The CPO is calculated by taking the cost of an ad or infomercial airing, and dividing it by the total number of orders.
COST PER RATING POINT (C/RP)
A term that quantifies the price of purchasing one rating point during a specific time or program in a viewing category.
COVERAGE
A metric that quantifies the number of households or individuals that are reached by a campaign.
CREATIVE
A term referring to the process of developing original scripts and concepts throughout the production process. May generally be conducted by an individual or a team lead by a "creative director" and supported by a staff.
CREDIT CARD %
The ratio of sales from DRTV ads purchased via credit as opposed to check or cash on delivery.
C/RP
Refers to Cost Per Rating Point.
CUME
Synonymous with Reach.
CUMULATIVE
Synonymous with Reach.
CUSTOMER SERVICE
Company agents responsible for handling customer concerns along with the overseeing payments, delivery and returns of products.
CTA
Refer to Call to Action.
CYCLORAMA (CYC)
A backdrop that partially covers a floor portion of a stage made of fabric shaped in an arc giving off the illusion that the stage is enclosed or "corner-less".
– D –
---
DAYPART
A time slot term reference used by advertisers throughout a 24-hour broadcast period.
6 am – 9 am – Early Morning
9 am – 12 pm – Morning
12 pm – 4 pm – Daytime
4 pm – 6 pm – Early Fringe
6 pm – 7 pm – Early News
7 pm – 8 pm – Prime Access
8 pm – 11 pm – Prime
11 pm – 11:30 pm – Late News
11:30 pm – 1 am – Late Fringe
1 am – 6 am – Late Night
DEMO FORMAT
A DRTV advertising approach based solely on delivering information on a specific product and typically featuring one or more individuals speaking directly to viewers while demonstrating the product and its features.
DESIGNATED MARKET AREA
A term proprietary to Nielsen that is used to segment specific geographic markets in the United States.
DIGITAL
An electronic medium activated by a series of digital codes, typically in the binary system, thus enabling the recording of audio and video.
DIGITAL EDITING
The process of editing a segment of recorded digital media. Also referred to as non-linear editing, the process allows one to quickly and precisely edit and/or manipulate any specific portion of a recorded sequence.
DIGITAL VIDEO EFFECTS
The creative process of digitally manipulating visual aspects or implementing special effects into recorded video. Also referred to as DVE or ADO, the process may include altering specific frames and generating effects such as zoom, visual filters, image flipping, explosions, sparkle trail effects, etc.
DIRECT MARKETER
The direct marketer is typically a company that manufactures a product, executes its own marketing campaigns for the product and has complete ownership and control over sales as opposed to ad agencies without product ownership. .
DIRECT RESPONSE
A marketing approach which aims to generate immediate response from consumers. Typical channels for this type of advertisement include: television, radio, print, phone, internet, and mail. In direct response sales, the consumer directly buys from the source as opposed to going through intermediaries, such as retailers.
DIRECT RESPONSE TELEVISION
Often referred to as DRTV, a method of advertisement that includes three types of commercials: short form, long form (such as infomercials) and live-home shopping programs.
DISTRIBUTOR
A company that owns the rights to a product or infomercial campaign.
DMA
Refer to Designated Market Area.
DOCUMERCIAL
A documercial advertisement is typically designed with higher production quality and features more in-depth coverage about the product or service. The docummercial may exhibit live or taped interviews with real people, a spokesperson or a voice-over narrator and may even feature "dramatizations", with the intention to depict non-fictional reality.
D.R.
Refer to Direct Response.
DRAG
Drag is a term that refers to the orders made within a period of time (typically 1-7 days) after an advertisement is aired. Generally, infomercials attract 75-95% of consumers within 60 minutes after being telecasted.
DRIVING RETAIL
The goal of directly impacting retail sales by telecasting infomercials.
DRTV
Refer to Direct Response Television.
DUBS/DUBBING
Video duplicates of DRTV advertisements intended for distribution to television stations and networks for the purpose of airing.
DVE
Refer to Digital Video Effects.
– E –
---
EFFECTIVE FREQUENCY
An estimated amount of viewings per advertisement required to produce brand awareness in a consumer.
EFFECTIVE REACH
An estimate for the number of times a target consumer demographic should be exposed to an advertisement campaign in order to increase the rates of positive attitudes and product awareness.
ELECTRONIC MARKETING
An electronic media such as television, radio, internet, digital billboards and smartphone applications that may be used to promote direct response advertisements.
ELECTRONIC MEDIA
Devices that control and direct electrical currents such as television, radio, fax, phone, computers, electronic billboards and kiosks.
ELECTRONIC RETAILING
Refer to Electronic Marketing.
EROSION
Also referred to as the "diminishing effect", erosion refers to the decline in consumer response, viewership, or consumption of a product or advertisement campaign. The erosion effect becomes evident once a commercial is aired for several weeks or months while viewer/consumer response is on the decline.
– F –
---
FEATURE
Typically a 1-10 minute profile on an individual (often the inventor) or concept behind a product. Generally this type of segment may feature interviews, consumer testimonials and may even include a story.
FCC
The Federal Communications Commission is an independent American government agency that regulates electronic communications, television and radio broadcasting.
FILM LOOK
A video editing effect used to create a high quality, softer, and professional "film-style" appearance in a video.
FIRESALE
A term referring to a last-minute decision to drop an infomercial or advertisement campaign, often due to an agency's decision to cancel the scheduled media time.
FLIGHT
A term referring to multiple time slots available during a period of time for airing an advertisement(s).
FOOTPRINT
Footprinting is the process of analyzing and gathering information on previous advertisement campaigns for similar products/services with the intention of forming new media test strategies. The process includes studying the strengths and weaknesses of one's competitors in efforts to improve future advertising strategies.
FORMAT
A structural and/or creative skeleton (or framework) of an infomercial.
FREQUENCY
The number of times a commercial is broadcasted on a specific television station along with an estimated amount of viewers reached.
FTC
The Federal Trade Commission is an independent government regulatory agency that monitors commercial advertising and competitive business practices.
FULFILLMENT
A term referring to the storage, packaging, delivery, tracking functions, and sometimes customer service of an infomercial product campaign.
FULFILLMENT HOUSE
A separate agency that provides fulfillment services for an infomercial or product campaign.
FULL DISCLOSURE AGENCY
A marketing agency that acquires broadcast affidavits from television stations/networks and provides clients with the protection from fee increases.
– G –
---
GROSS BUY
The total amount of capital spent on media time by an agency, a combined sum of the amount spent by the media outlet and the agency's commission.
GROSS PROFIT
A figure represented in dollars indicating the sales profit, which is determined by subtracting the cost of good, or COG, from its retail or wholesale price.
GROSS PROFIT MARGIN
Generally represented as a percentage, the gross profit margin is determined by dividing a product's gross profit by its retail price.
GROSS RATING POINTS
Also referred to as GRP's, gross rating points are a measurement of the size of an audience reached by an advertisement campaign multiplied by the number of times the commercial is aired. The GRP figure is often used as a marketing campaign goal and represents the product of a target audience outreach multiplied by the frequency. For example, if a commercial is aired 4 times and reaches 25% of a target audience, the GRP is equivalent to 100 (4 x 25%).
GRP'S
Refer to Gross Rating Point.
GUARANTEED CPO
A formal document provided by a media agency to a client assuring that the cost per order for an infomercial will not
exceed the initial amount agreed upon. If an instance where the CPO exceeds the guaranteed CPO occurs, the agency will be held responsible for compensating the difference.
– H –
---
HOME SHOPPING
An infomercial program aired throughout a 24-hour day period, showcasing products for consumers to directly purchase from home typically via telephone.
HOME SHOPPING FORMAT
A structure for "live" home shopping infomercial programs typically featuring a simple setting, a salesperson and/or models demonstrating products and answering "phone-in", testimonials from buyers. Typically this is a pre-recorded program however it is presented as if it were a live recording.
HOME SHOPPING NETWORK
Also referred to as HSN, the network is the largest host for 24-hour a day, 7 days a week home shopping programs. The channel is broadcasted via cable, satellite, some terrestrial channels and online at HSN.com.
HOUSEHOLD
A marketing term used for a home with one or more televisions.
HSN
Refer to Home Shopping Network.
HUT'S
An acronym for Homes Using Television.
– I –
---
IMPRESSION
A feeling instilled from watching a television commercial, which may or may not be consciously perceived by the viewer.
INBOUND TELEMARKETING
Telephone marketing service featuring multiple WATTS lines with live operators handling orders, answering inquiries, and/or providing over-the-phone assistance regarding DRTV product/services.
INDEPENDENT BROADCAST STATION
A broadcast television station not affiliated with major networks such as ABC, CBS, The CW, Fox, NBC, or MyNetworkTV.
INDY/INDIES
Refer to Independent Broadcast Station.
INFOMERCIAL
An informative television commercial program, typically lasting longer than two minutes.
INFOMERCIAL RETAIL MULTIPLE
A predicted number of retail sales as a result of an infomercial campaign, also referred to as I.R.M. Usually represented as a multiple on a scale from 1 through 10, the realized number for every product sold per infomercial is expected to match the number of the same product sold in retail stores.
INQUIRY
A customer reaction to direct response campaign that attracts interest or inquiries regarding the product advertised but does not generate sales or calls regarding assistance with the product.
INTERACTIVE TV
Interactive television, generally referred to as iTV, is a term for a number of technologies that enable the viewer to directly interact with television content via interactive controller.
INTERCONNECT
A web of connected local cable systems with the capacity to simultaneously telecast the same content, such as commercials and/or programs.
I.R.M.
Refer to Infomercial Retail Multiple.
– J –
---
No glossary terms for this letter
– K –
---
KNOCK-OFF
A term referring to the imitation of previously executed and more successful marketing strategies used for similar products by competing brands.
– L –
---
LEAD-IN
Typically, a half-hour program preceding an infomercial.
LEAD GENERATION
A term used for different methods of acquiring leads, or prospective buyers, through direct response advertisement and/or telemarketing. Generally consisting of two-steps; a marketer will present the viewer with a toll free phone number to connect with an inbound telemarketer who will collect the viewer's information, which is then transmitted to the fulfillment house that will send free promotional letters, brochures, DVD's, and/or product samples to the prospect. If there is no response from the lead within a short period time, additional information/samples will be sent and/or outbound telemarketing will be performed.
LEAD-OUT
Typically, a half-hour program that following an infomercial.
LEADS
Refer to Lead Generation.
LECTURE FORMAT
A structure for an infomercial program featuring a speaker that demonstrates or discusses the particular qualities/benefits of a product in front of a studio audience.
LINEAR EDITING
A post-production process of editing analog video in a linear sequence, such as manipulating images and/or adding one image after another in a predetermined arrangement. Liner editing has been replaced with computer operated random access non-linear editing systems (NLE).
LIGHT TABLE
A translucent plastic table shaped like the letter, "L", acting as a pedestal on which products are positioned for video/photo stills. The light colored plastic creates a softly lit visual effect from beneath and behind the product.
LOCAL ACCESS
A specific channel set aside for local community programming. Some cable/network providers sell media time on their local access channels.
LOCAL CABLE
Locally operated cable systems that provide service to large and small communities. Local cable providers sell infomercial media time to local businesses.
LOGGING
The first stage of post-production, a process of selecting the best takes/shots along with their start/stop points for a rough, off-line edit.
LONG FORM
Any televised commercial playing for longer than 2 minutes.
LOW POWER TV
Also referred to as LPTV, an extremely cheap, low-powered signal station that broadcasts throughout a radius less than 5 miles.
LPTV
Refer to Low Power TV.
– M –
---
MAKE-GOOD
A telecasted infomercial paid for or provided by the station or network to compensate for a flawed marketing campaign aired previously.
MARGIN
Refer to Gross Profit Margin.
MARKET
A television broadcast station's rate of dominant influence over specific geographic area surrounding a city or cities.
MARK-UP
A ratio (3 to 1, 5 to 1) representing the difference between a product's cost of good (COG) and its retail price. If a product costs $20 to manufacture and retails for $100, it has a markup of 5 to 1.
MASS RALLY FORMAT
An infomercial program formatted in the likeness of a mass rally, often filmed in an auditorium or large space with thousands of audience members.
MASTER
An original, edited and finalized version of a completed infomercial.
MASTER DUB
A term referring to the copy of a master tape that is used for editing in the 800 number used for tracking the ad's performance on a station or network.
MBG
Refer to Money Back Guarantee.
MEDIA AGENCY
An agency that mainly deals with analyzing, buying and planning media services.
MEDIA ANALYSIS
The process of reviewing trends, strengths and/or weaknesses of an infomercial campaign or aggregate telecasts on a station/network, in order to determine whether to purchase the same time slot again or cancel it.
MEDIA
The commercial time that a broadcast station has available for sale.
MEDIA BUY
An amount measured in dollars used to pay for one or more commercial time slots over a period of time.
MEDIA COST
An amount spent on a specific time slot or "flight" (group spots) on a broadcast station.
MEDIA EFFICIENCY RATIO
Also referred to as MER, an estimate figure snapshot of an advertisement campaign's overall success or failure. Represented as a ratio, the MER is derived by dividing the total amount of sales generated by the cost of media.
MEDIA TIME
Time available on a television station or cable network for programming and/or commercials.
M.E.R.
Refer to Media Efficiency Ratio.
MERCHANT ACCOUNT
A type of bank account that allows a business to collect payments made with credit or debit cards. A merchant account is a payment settlement between the product manufacturer and credit card companies such as Visa, MasterCard, AMEX, etc.
MERCHANT ACCOUNT DISCOUNT FEE
A percentage of every dollar charged to the marketer for financing credit card transations. Fees charged by credit card companies range from 1-4%.
MERCHANT ACCOUNT PROCESSOR
A company responsible for processing and authorizing credit card transations for a fee.
MINIMERCIAL
A DRTV advertisement lasting longer than two minutes but less than ten.
MOCK-UP
The creation of preliminary product packaging (brochures, DVD cases, product labels, and boxes) used for a commercial filming/taping deadline before the product has been manufactured. Product beauty shots are typically filmed using mock-ups..
MONEY BACK GUARANTEE
Also referred to as MBG, a marketer's promise to give a consumer a full or partial refund of the purchase price within given time period, typically 30 days.
MOS
A German acronym and film jargon meaning "without sound." A term used to describe a filmed segment without synchronous audio at specific points of a script.
MSO
Refer to Multiple System Operator.
MULTIPLE PAYMENTS
The breakdown of a product's retail price into a smaller payments, which are to be made in monthly installments via credit card or a financing plan sponsored by the marketer. The method has been proven to draw-in a 25% increase in sales.
MULTIPLE PRODUCT OFFER
A marketing technique with 2-4 additional products being offered in the same infomercial. The additional products may belong to the same category or different categories from the initial product being sold.
– N –
---
NATIONAL CABLE
A satellite powered cable network that broadcasts to numerous local cable systems throughout the country.
NATIONAL SALES MANAGER
Also referred to as the NSM. A broadcast station salesperson responsible for selling media time to national (not local) advertisers such as McDonald's, Nike, General Motors and other national distributors.
NET AUDIENCE
A number individuals and/or households potentially reached by a media.
NET BUY
A total cost of media time paid to a TV station/network. The net buy is typically 15% less than the gross buy, which includes a commission paid to the agency for buying media services.
NO CHARGE
A free of charge infomercial campaign for a media buying agency that is broadcasted on a station/network. Typically, this is done to make up for a station's mistakes (such as telecasting the wrong version of a commercial) or as a bonus for purchasing a significant amount of media time on the station.
NON-DISCLOSURE AGENCY
An advertisement agency that does not reveal the exact price paid for media to their clients. In addition, broadcast affidavits also do not have to be disclosed. A non-disclosure agency has the potential to make significantly more than a 15% commission on media sold to their client.
NON-LINEAR EDITING
Also known as digital editing. The process includes sound/image manipulation conducted in random order.
– O –
---
OFF-LINE EDITING
An approximate and/or rough assemblage of an infomercial's basic elements such as images, audio, graphics. The off-line editing process is usually performed on less expensive electronic with room for trial and error.
ON-CAMERA
A script denotation indicating when and where a person or thing should appear in the filming/taping of an infomercial.
ONE-STEP OFFER
A DRTV offer that requests the viewer to call an 800 number in order to purchase the featured product with his/her credit card right away.
ONE TIME ONLY
Also referred to as OTO. A media time slot that is not regularly available but will be only for one other instance.
ONE-TIMERS
DRTV consumers who discontinue buying a product/service following their first purchase in a continuity program (books, music, diet, skin and hair care products).
ON-LINE EDITING
A final stage of infomercial production involving the electronic assemblage and/or editing performed on high-end, top quality equipment at usually expensive hourly rates. The off-line edit version is generally modeled after the on-line edit version.
ORDERS
Telephone calls made to an inbound telemarketer resulting in a product order as opposed to phone inquiries and/or problem calls.
OWNED AND OPERATED
A television station (or stations) owned by a major network such as ABC, NBC, CBS, or FOX.
OUTBOUND TELEMARKETING
A company working for a direct marketer that provides trained sales people who make telephone calls to the homes or businesses of prospective and targeted product buyers.
– P –
---
PEOPLE METER
An electronic device that measures television and cable viewing habits in a small number of homes.
PER INQUIRY
Also known as PI, refers the practice of smaller television stations and cable networks accepting payments for DRTV commercial media in the form of a percentage made from sales or at a fixed rate. The station/network partners up with the DRTV marketer resulting in the station/network receiving 20-35% of total sales generated from telecasts.
PHONE-IN
Typically featured on home shopping networks, a phone-in is a live, candid, testimonial made by a caller made to the host/presenter of a DRTV infomercial.
PLA
Refer to Program Length Advertisement.
POST PRODUCTION
The final, electronic assemblage of video, audio, graphics via on-line and off-line editing.
PRE-EMPTION
The resale (typically at a higher rate) of previously scheduled media time to another marketer, entertainment program or special report.
PREMIUM
A product or service added to the initial offer in efforts to increase value. Similar to bonus.
PRE-PRODUCTION
The preliminary, organizational stage of infomercial production elements involving: research, scheduling, location scouting, set-design, hiring a production crew, taping testimonials, creating mock-ups and more.
PREVENTIVE PRODUCTS
A general marketing notion that "preventative" products such as security and fire alarms do not work. The DRTV approach is intended to generate immediate response from viewers by pointing out the flaws in preventative products and highlighting the positive contributions and benefits the particular product being marketed.
PROBLEM CALL
A DRTV campaign generated telephone call regarding issues and/or concerns with the product, delay in product delivery, refunds, etc. Problem calls are distinguished from orders and inquiries.
PRODUCER
An individual responsible for the budgeting, organizing, managing and executing an infomercial production.
PRODUCTION
The assemblage and filming of a DRTV commercial.
PRODUCTION COMPANY
A company responsible for the development and filming/taping of a commercial production.
PRODUCT SHOTS
A "beauty shot" of the product(s) in an appealing and complementing setting .
PRO FORMA
A financial spreadsheet documenting the flow of expenses, revenues and calculates projected profit and loss.
– Q –
---
QVC
A live, 24 hour/day, home shopping network, similar to HSN.
– R –
---
RADIOMERCIAL
A radio commercial lasting 5-30 minutes in length
RATING
The percentage of individuals or households tuned into a specific TV program. The figure is based on the total population or percentage of homes with TV, whether they are actively watching or not.
REACH
A measurement of people or households exposed to a particular ad campaign at least once.
REACTIVATION PROGRAM
An outbound telemarketing campaign directed at consumers who have ceased from ordering products belonging to a continuity program.
REPEATERS
A term referring to consumers who make multiple purchases from live home shopping networks and/or stay faithful to their continuity program subscriptions.
RESPONSE
A term referring to the "results" of an infomercial telecast.
RETAIL DRIVER
Refer to Driving Retail.
RETAIL PRICE
The advertised offer price.
RETAIL SALES MULTIPLIER
Refer to Infomercial Retail Multiple (IRM).
RETURNS
The total amount of sales returned for a refund measured in units, dollars, or as a percentage from total sales.
RETURNS AND ALLOWANCES
A percentage of projected and actual total sales to be returned for refunds.
ROLL-IN
30 seconds to 3 minutes in length, pre-recorded segment, that is played during the taping of a live telecast.
ROLL OUT
The stage of a DRTV campaign where it has been determined that the infomercial is ready for regional/nationwide distribution.
ROS (RUN OF STATION)
The sale of short commercial media time slots at a discount by a station/network, which reserves the right to determine commercial run-time.
– S –
---
SELF-IMPROVEMENT PRODUCT
Any product or service that provides self-guided improvement on an individual's economic status, appearance, occupation, relationships, self-esteem, memory, physical and mental health.
SHARE
A measurement of a program's relative strengths versus that of its competitor's on other channels based on a percentage of individuals and/or households tuned into the program. The share is typically higher than viewer ratings because 10% of all TV households might be exposed the particular program but because only 50% of them are actively watching, the share is valued at 20%.
SHIPPING AND HANDLING
An addition to the initially stated price of a product covering all aspects of product packaging and mailing.
SHORT FORM
Any DRTV commercial lasting 2 minutes or less in length.
SIGNPOST
A term used to describe a spokesperson who introduces the different segments that will be featured in a storymercial and reappears periodically to remind the viewer of the product benefits.
60'S. 90'S AND 120'S
Refers to the different lengths (in seconds) of short form commercials. 60's and 90's are more easily available versus the 120's. Typically, 10's, 15's and 30's are used by image/awareness oriented advertisers, however, they are generally not as effective for DRTV.
SPILL-IN
The percentage of viewership in a specific market directed at TV stations originating from outside of that market.
"SPIN 'TIL YOU WIN"
An agreement made between a TV station and a direct marketer in order for the station to telecast an infomercial as many times as necessary in a given time in order to achieve a predetermined cost per order. The station gets paid up front and the payment is transparent as opposed to per inquiry.
SPOT
Any image/awareness oriented, non-DRTV advertisement, typically lasting 5-60 seconds in length. Traditional advertisers (non-DRTV) define the "spot" market as the purchase of advertising on local broadcast TV stations, market by market.
SRDS
Refer to Standard Rate and Data Service.
STANDARD RATE AND DATA SERVICE
A popular research firm that publishes information about broadcast TV stations management, markets, media rates, personnel and county coverage.
STATION REPS
Companies representing local broadcast stations in the sale of media time to national advertisers.
SUBMASTER
The organization of certain video and/or audio recordings that will later be incorporated into the master.
SUCCESS RATE/RATIO
The ratio of infomercial "winners to losers", a quote for the industry as a whole or for specific infomercial companies, directors, writers.
SUPER
Superimposed graphics and/or text onto a video/film.
SUPERSTATION
A local TV station that broadcasts to other local cable systems via satellite.
SWEEPS
A 4-week survey performed 4 times a year by Nielsen, where television viewership levels, ratings are measured and studied for the purpose of resetting advertisement rates.
SYNDICATION
Production of independent, non-network programming distribution to local TV stations and cable networks paid for by cash or bartered media time.
– T –
---
TALK SHOW FORMAT
An infomercial program that mimics the format of a talk show.
TELECOMP
A term used to describe the electronic communication mediums such as TV, fax, radio, stereo system, computer, phone and security system in one all-inclusive console.
TELEMARKETING
To sell products/services via telephone.
TELEPHONE SERVICE REP
Also referred to as TSR. A trained telephone operator making and answering phone calls to generate sales.
TELETHON
An infomercial program formatted to mimic a PBS or Jerry Lewis telethon, with spokesperson/presenter standing in front of a bank of telephone operators, while discussing the product/service and answering phone-ins.
TEST MEDIA
Any media time slots where an infomercial has never run or has not run for at least the preceding 4 weeks.
TIME CODE
A numeric code ascribed to every frame of video and recorded audio used for synchronizing, logging and identifying media. Each frame (30 frames per second) will have a distinct number attached to it indicating hour/minute/second/frame.
TONALITY
The overall "look and feel" of a commercial created by particular set-design, lighting, camera movement, image quality, casting and message.
TREATMENT
The first stage of script development, a 2-6 page exposition describing how an infomercial will look and what will be communicated.
TSR
Refer to Telephone Service Rep.
TRANSACTIONAL TV
A Madison Avenue name for DRTV.
TWO-STEP OFFER
Similar to a lead generator. An infomercial offer that presents the viewer with an 800# to call in order to request more information (a video or brochure) after which they are considered a lead and subsequently pursued via mail or phone for the actual order.
– U –
---
UPSELL
Any additional product offered to a DRTV consumer upon their initial telephone order. After collecting the caller's information, inbound telemarketers offer second and third related products, typically at discount prices.
U.S. BROADCAST MARKETS
Any Nielsen market that doesn't have signal and viewership spill over into Canada.
– V –
---
VIDEO MAGAZINE
An infomercial program formatted in a documentary style and often features male/female co-hosts, filmed on multiple locations.
VOICE OVER
An unseen narrator's voice.
– W –
---
WALL
Referred to as hitting "the wall", an instance where we see a sudden, simultaneous collapse of CPO's and spending levels.
WOBBLE ZONE
Levels experienced prior to "hitting the wall" where the CPO fluctuates under and around the advertisement, all while spending levels are maintained.
– X –
---
No glossary terms for this letter
– Y –
---
No glossary terms for this letter
– Z –
---
ZAPPING
Avoiding commercials by changing channels (or channel surfing).
ZIPPING
Fast forwarding through commercials on VHS, DVD or DVR.