In the world of infomercials, there are a wide range of formats, and program lengths that are used to sell products and services. These, and other factors will ultimately determine the effectiveness of the program, and the price tag.
The Short Answer:  There are many factors that drive the cost of an Infomercial Production.  While productions range widely, from $50,000 to over $500,000, there are several key questions that can be used to quickly determine a much more focused budget range:
What is the length of the Infomercial?
Infomercials are typically produced in the following lengths:  30 and 60 seconds, (short-form, or DRTV) and 30 and 60 minutes (long-form Infomercials).  Given that production of a short form Infomercial takes approximately 3 to 4 weeks, from concept to delivery, they can be produced on a smaller budget compared to long-form Infomercials. Typically short-form infomercials work well with lead-generation offers, where the marketer offers to send more information, or provides an opportunity for the prospective customer to request a call in the future.  That said, product sales typically require more demonstration and a variety of value propositions, so that consumers can see that the new product is worth purchasing at the time of the Infomercial.
What is the shooting location of the Infomercial?
Locations are an important contributor to the cost of Infomercials.  If the Infomercial is produced on a sound stage, primary costs will include the rental of the stage (or if owned by the production company, their cost of ownership), as well as additional lighting, props, and stage design that is required to make a stage production credible.  
On the other hand, if the Infomercial is produced in a public environment, key costs will include permits, insurance fees, private location rentals, and remote production facilities.
 Who is in the Infomercial? 
Historically, Infomercials have used a wide range of talent strategies to showcase their products and services.  Many have chosen to employ a celebrity or industry expert to bring notoriety to their Infomercials and the products they are selling.  This is a calculated risk, where celebrity talent can dramatically increase the cost of an Infomercial, however, it can also provide a dramatically higher return.  Other strategies include testimonials, where product users describe their experiences and success stories, as well as generic hosting, where a non-celebrity host or a spokesperson provides the audience with demonstrations, information, and supports the call to action.
What is the production quality of the Infomercial?
The production quality of an infomercial is an increasingly important success factor.  In today's HDTV and digital media environment, it is increasingly important to produce commercials with the best possible cameras, highly skilled crew members, and talent.  Frankly Infomercials have generated a mixed reputation among consumers in the past 25 years.  Today's consumers are increasingly savvy, and are prone to avoid infomercials that are poorly produced or have a "vintage 90's" look.  Many companies, offer a stock formula for Infomercials, and have been using the same camera equipment that was being used before the TV remote was invented.  This will drive down costs, but adds substantial risk to the financial outcome of your Infomercial campaign.  The challenge for the Infomercial marketer in the 2010's is that many strategies from the 1980's and 90's just don't have the same impact in today's marketplace, so calculated risks must be taken to innovate and improve on the look and feel of future Infomercials to meet the tastes of today's marketplace.
What are the editing and broadcast requirements of the Infomercial?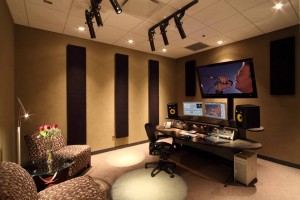 Another important factor in the modern Infomercial marketplace is the wide range of media channels that are now available for airing the Infomercial.  Unlike the past, where late night or public access Television was the only outlet, today Infomercials can also be aired on a diverse range of subscription networks, including local cable, and DirectTV, as well as Online through venues like GoogleTV, Hulu.com, and others.  Script treatments and editing requirements have changed dramatically from the past, so that the same Infomercial production can accommodate anywhere from a 15 second video ad on YouTube, to a full broadcast 60 minute show.
Final Thoughts
Even with advances in film and editing technology, the budget for a quality 30 minute Infomercial show averages approximately $200,000.
As a rule of thumb, 1 in 10 Infomercials are extremely successful ($50 Million+ Revenue Per Year), another 3 in 10 are moderately successful ($5 Million+ Revenue Per Year), and the remaining 60% do not make enough money to break even.
Some of the most successful Infomercial products today were first considered either complete failures or lackluster.  Persistence pays off.
Infomercial results in the past don't guarantee future success.  The consumer market, as well as the delivery of Infomercial content has changed dramatically over the past 20 years.
Take calculated risks.  Make sure the Advertising Agency you use has a foundational methodology for providing services to their clients.  Testing the media and creative of an Infomercial is essential to success in the long run.
Consider the idea that your optimal campaign may be a combination of Television, Online and Mobile media.  Make sure that your script and final Infomercial production allows for editing a wide range of spot lengths and calls to action to accommodate these new media platforms.