Lead generation is the backbone of most businesses and organizations.  The process of generating leads can take place in a variety of ways, each involving different cost profiles, benefits and drawbacks.   This article describes the top lead generation methods in use today, some of which have been used for hundreds of years, and others which are relatively new.  One thing that all lead generation practices have in common is that they are a form of Direct Response Advertising.  
1. Lead Generation in Telesales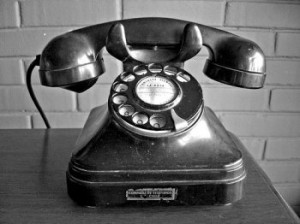 Telesales is just about as old as the telephone itself.  This form of lead generation requires a sales staff, either hired directly, or outsourced, to call individuals by phone and present offers and calls to action for products and services.  
BENEFITS: This lead generation technique provides marketers with excellent control over the details of their message, and which consumers are targeted with that message.  Marketers also benefit from having a highly trained person provide advice, resolve objections and close business with prospective customers.  Phone sales operations are also an excellent way for marketers to get real-time feedback from the marketplace about their product, the perceived value, and unforeseen challenges and opportunities for growing their market share.
CHALLENGES: On balance, a team of phone sales professionals can be very expensive, with the most skilled sales persons requiring anywhere from $50,000 – $100,000 in base salary, competitive benefits and commissions on sales.  Typically, only long established businesses with high margins are able to afford these employment costs, as well as the costs associated with buying sales lists, and providing other tools like CRM systems, phone lines and computers.
2. Lead Generation in Direct Response TV Advertising
Direct Response television advertising involves the creation of a TV commercial or an Infomercial that presents an audience with a value proposition, an offer and a call to action to purchase a product or service.  Response methods include 1-800 numbers, websites, as well as social and mobile media.  Offers include Lead Generation tools, like opportunities to request more information, an opportunity to purchase a product or service at a price below the perceived value as well as free gifts and additional products or services in return for purchasing the offer.  Marketers can handle leads and sales via the web, receiving direct calls to their business, or hiring a call center to handle and fulfill orders.
BENEFITS:  Direct Response TV is one of the most scalable lead generation and sales channels in the marketplace today (For More See: WHY LOCAL ADVERTISING IS LESS EXPENSIVE THAN YOU THINK).  Marketers can reach households multiple times often times for as little as $0.25 cents, and can reach millions of potential customers at rates that make returns on marketing investment very attractive.  Additional benefits include high quality metrics, that match air times, geographic and psychographic information to actual sales, allowing marketers to better understand their best clients, and rapidly redirect marketing funds more directly at their best clients.  Other benefits include a captive audience, and the opportunity to present your message multiple times to a prospective customer.
CHALLENGES:  Direct Response for TV requires a comprehensive marketing strategy that includes creative/commercial production, media buying and testing as well as ongoing media metric analysis, call center management and order fulfillment and logistics.  That said, agencies, such as GreyTV provide affordable, full service national & local advertising solutions for businesses of all sizes, that offer a wide range of products and services.  When it comes to Direct response for television (or DRTV for short), its best for businesses to not go into it alone.
3. Lead Generation in Direct Response Radio Advertising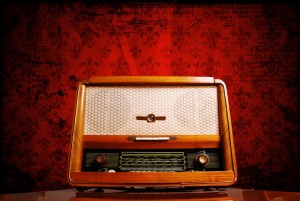 Lead Generation through Direct Response for Radio is experiencing a come-back, despite a general shift by marketers to other types of media.  The reason is simplethe reach that can be achieved by this approach is unrivaled.  Benefits are similar to DRTV, in that costs are scalable, and consumers can respond to a call to action and offer through the same methods of phone number and website.  A defining characteristic of radio advertising is infectious jingles, that increase repetition and memory for listeners in the car, or doing other things that will require a response at a later time.  Radio is considered a good supplementary awareness builder to Television campaigns.  
BENEFITS:  Radio equals reach.  Although broadcast presents a segmentation challenge, digital radio channels like Pandora and other online radio sources are presenting new opportunities to narrow focus.  
CHALLENGES:  Radio isn't always right for niche products, or businesses with specific geographic restrictions.  
4. Lead Generation in Direct Response Print/Outdoor Advertising
Direct response print advertising includes magazines, circulars, newspapers, and periodicals, where a display ad is placed.   Direct Response through print also includes magazine inserts and detachable response mail items.  These ads include a phone number, email, and sometimes forms that customers can return with payment information to buy a product or service, or to request more information.  
BENEFITS:  Perhaps the biggest advantage of print advertising is the recurring impressions that it provides.  For example, a magazine in a doctors office can be read by hundreds of visitors before it is discarded.  Other benefits include a wide range of sizes, and positions within the printed media, and increasing competition for ad sales, which has helped to push prices down over the past decade.
CHALLENGES:  Print advertising presents a potentially risky investment for several reasons.  There is no guarantee that readers will see your ad, depending on position, and often times when people are reading magazines and other forms of print media, they are not ready and able to respond.  One notable exception to this is newspapers, where readers often browse classifieds and look for sales.  Another challenge to conducting a direct response or lead generation campaign through print or outdoor advertising is that the responses are often difficult to track and match with your advertising spend.  Again, it is best to commission an agency to explore this media type for you.
5. Lead Generation in Direct Response Mail
Direct response mail dates back to the 1800's when companies like Sears and Montgomery Ward pioneered the art of selling department store products and commodities by mail in rural communities.  Today, direct response mail is a multi-billion dollar industry, and serves almost every kind of company, from local pizza shops to major financial institutions.  
BENEFITS:  Direct response mail historically has been an excellent lead generation source, whereby companies have offered direct purchasing offers, product information, and value added services.  Direct mail is extremely scalable, and relatively inexpensive, though metered mail rates have continued to climb in recent years.  Other benefits are the rich targeting data that can be used to conduct this form of lead generation campaign:  with ZIP code + 4 detail, you can target clusters of five to 10 households, with very specific demographic detail, increasing the efficiency of your marketing spend.  
CHALLENGES:  As more and more people elect to switch from letter mail to the Internet for important mail like bills and bank statements, consumers are likely to place less value on the other marketing mail that they receive.   It is estimated that over 90% of direct mail marketing is thrown out before viewing.  
6. Lead Generation in Direct Response for the Internet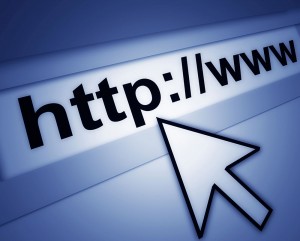 Direct response for the Internet is a new form of lead generation, which is still in its pioneering stages.   This form of Direct Response solicits requests for more information and sales, using traditional forms of online advertising like display and banner ads.  Additionally, video ads are increasingly being put into use, and offer marketers the opportunity to present an Internet user with a 15 or 50 second DRTV commercial, while they are browsing.  
BENEFITS:  Lead generation through the web is a dynamic and fast growing playing field of diverse marketing options.  Budgets are extremely flexible, and creative specifications are relatively relaxed.  The Internet offers a global marketplace, that can be sliced and diced with more flexibility than ever before.  Additionally, with VOIP (Voice Over IP), calls to action can include click to call, click to sign up, or click to learn more about this product or service.  
CHALLENGES:  Advertising platforms online (excluding Google) are relatively fragmented, and tracking and analytics can be a time consuming task for even small campaigns.  Agencies with digital experience are often required, and even then, testing to find the right target market and balance may require more time and investment compared to television and other media outlets.